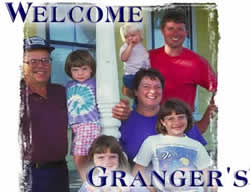 Welcome to Ravena Grange 1457
Celebrating 100 years - 1919-2019 
Ravena  Grange is an all-volunteer family  fraternal organization serving its local, state, national and world community continually since 1919. Originally a fraternity just for farmers, today's Grange is an organization open to all those with an interest in helping others through community involvement.
Please explore this website and learn more about all the Grange has to offer.
Ravena Grange is proud to lend its support the Town of Coeymans
"Seeds of Hope" Program.
This initative seeks to add to the appeal of our town as a great place to live and do business. Click here to learn what each of us can do to acheive this goal. 
Site Updated 09/04/2023